Wellness at Wesley Place: How to Set Goals for 2021
Wellness is a core pillar of the Wesley Place precinct, so we want to help you set wellness goals for your new year's resolutions in 2021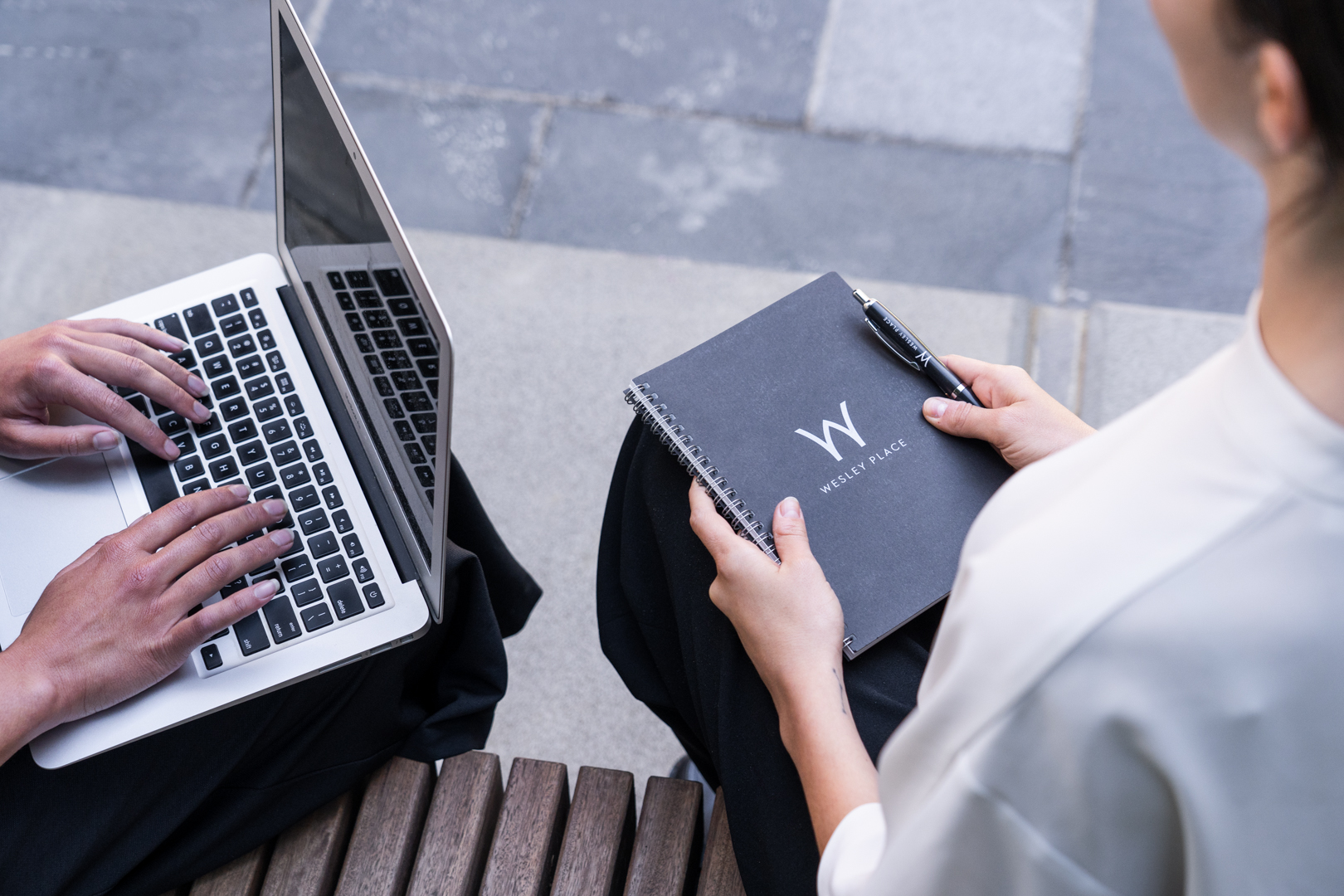 Wellness
is a core pillar of the Wesley Place precinct, so we want to help you set wellness goals for your new year's resolutions in 2021. For many, the new year represents a fresh start and a chance to set goals for the months ahead.
Whether it's to improve your fitness, become more organised or develop better saving habits, we know that goal setting is a meaningful tool for both mental and physical wellbeing, so here are some tips to form your new year's resolutions:
Understand the why

With new year's resolutions, it can be easy to find the 'what'. For some, this is about doing more exercise or eating a healthy balance of food. However, understanding the 'why' can assist you in maintaining the goal even if it becomes challenging. Outlining the purpose of a goal connects it to a meaningful outcome, and this will help you consistently keep up the activity.

Take advantage of our state-of-the-art facilities

130 Lonsdale is home to ReCharge, a premium End-of-Trip facility with bike stations, showers and amenity for our tenants. If you're taking on exercise as a part of your wellness goals, starting your day with a gym session or ride to work has never been easier.

Mediate with Charli

Wellness is as much about mental wellbeing as it is physical. Our tenant app Charli is home of a variety of wellness resources, such as our Digital Wellness Library and meditation classes. You can access this by downloading the appon the App Store or Google Play.

Don't forget to reward yourself
Achieving any goal is a huge milestone and you should reward yourself with a little R&R from time to time. Whether it's having a night in on the couch or indulging in a cheeseboard and picnic at our
Urban Park
, - make time for the things you love this summer.
Whatever your wellness goals might be, we wish you all the best in having a happy and healthy 2021 at Wesley Place. To learn more about wellness at Wesley Place, sign up to our newsletter at:
https://www.wesleyplace.com.au/sign-up